The digital marketing landscape has surely changed the marketing game. Now, companies need to jump from traditional to digital marketing and advertising just to survive. We've seen businesses utilize SEO, PPC, and SMM to help drive more traffic to their websites and improve their conversion rates and sales. If you are interested in doing the same, then YNot Web is here to help you!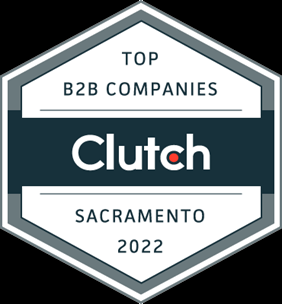 With 2 decades of experience in the market, our team is equipped with the right tools and experience to handle your digital marketing needs. As a matter of fact, YNot Web has been recently named as one of the 2022 Clutch leaders in Sacramento! We are very honored to be part of this incredible list of talented and amazing B2B companies locally.
Clutch, for those that don't know, is an established platform in the heart of Washington, DC, committed to helping small, mid-market, and enterprise businesses identify and connect with the service providers they need to achieve their goals.
To talk more about Clutch and this amazing award, here is our Founder, Kammy Caruss:
"We are thrilled to be chosen as a Clutch Leader in our field! Clutch has proven to be a reliable B2B referral source for us as well as our B2B clients. We are thankful to their team for this award and the opportunities they create for YNot Web and our B2B clients. Our team would also like to extend our appreciation to our clients for their support, we couldn't have done it without you."
Make the most of your web presence today! Get in touch with the YNot Web team today. We are looking forward to hearing from you.